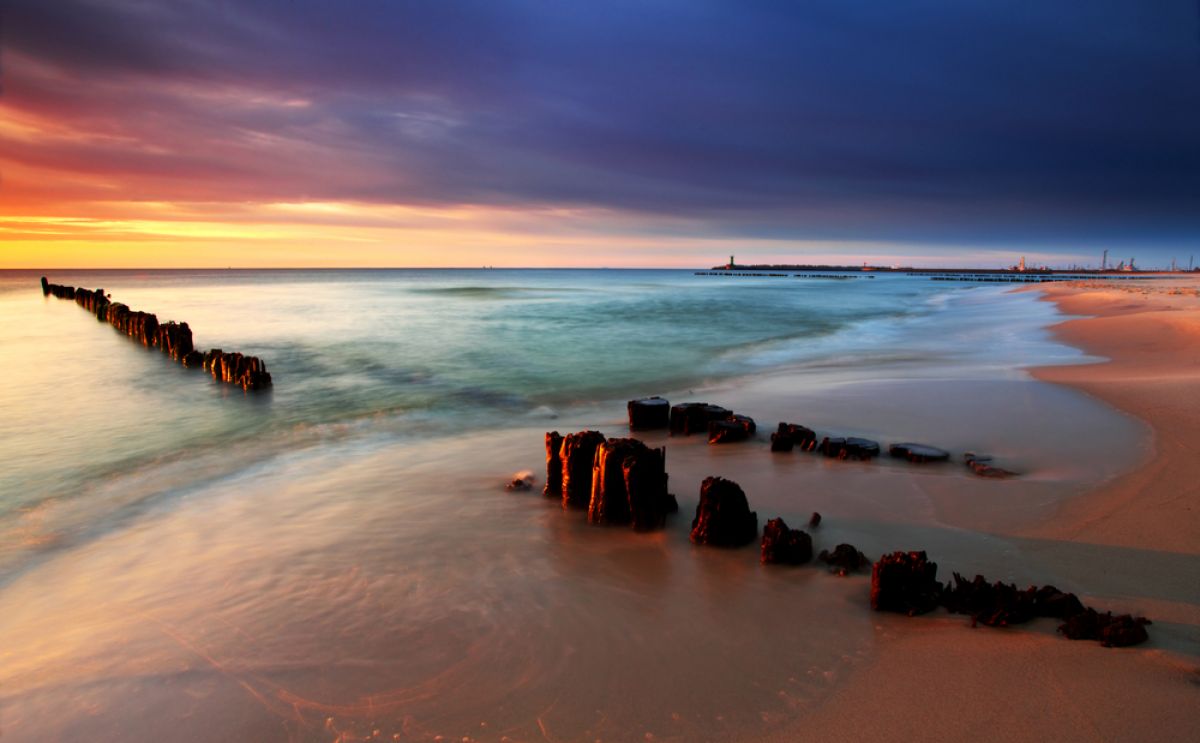 Baltic Sea
Northern Europe stretches from the Arctic ice of Greenland and Iceland in the north to the temperate charm of Amsterdam in the south, taking in all the turbulent history, high culture and urban sophistication of Russia and Scandinavia and the Baltic, en route.
To the far north lies the Arctic Circle, and a scattering of Inuit and Viking townships and settlements which bring back to life a distant past focused almost entirely on survival. The atmospheric Midnight Sun and the breathtaking Northern Lights illuminate many northern europe cruise holidays, adding an unforgettable dimension to the experience.
To the west and south, Norway's long coastal jigsaw of majestic fjords stretches endlessly – ripe for exploration with their towering ancient rock walls hewn out by ancient ice-floes; cascading waterfalls, and colourful villages and towns. Bustling ports of call such as Bergen, Stavanger and Kristiansand amply repay a visit, not least for the seafood and craft shopping; and Norway's capital city Oslo presents a sophisticated mix of modern living, recent and more ancient history and culture, including the Munch Gallery, Vigeland sculpture park and Thor Heyerdahl's Kon Tiki and Ra Exhibitions.
Cruising the Baltic Sea, to the east and south, is an experience combining the grand, often violent and magnificent history and high culture of Russia – St Petersburg's famous Hermitage, for example, with the hardy, fast-paced modern life of Scandinavia – fishing and commerce. Emerging Poland offers insights into its rich past, in Gdansk, and the contemporary cities of Helsinki, Stockholm, Amsterdam and Copenhagen offer arts and entertainment, museums and shopping to rival anywhere in the world.
Here are some holidays which include this destination and holiday type
The Cruise Traveller.com proudly presents:


Over 20 years experience...
Call us: 01737 646412
Why Choose to Cruise With Us
We offer exemplary service from the day you book, until the day you book again!
We print and send all documents with Luggage Labels & Ticket Wallet
We collect and and process all your compulsory Advanced Passenger Information (API)
We offer flexible worldwide cruising, including single & multi-centre, bespoke itineraries and cruise & stay
We have personal experience, knowledge and expertise on every cruise we offer
We take reservations between 8am - 10pm everyday
We are 100% independent, honest & passionate about Cruise
We only offer the most highly rated & reviewed hotels on our Cruise & Stay Holidays
Your money is safe with us, we are fully ABTA & ATOL Bonded
Our brands
With TheInternetTraveller.com
you can also Ski, Sail or Discover
We have teamed up with some great partners to offer you the complete range of travel options. If you are looking for some winter snow action, a voyage of discovery or that dream location to enjoy your special day, The InternetTraveller.com has it all covered